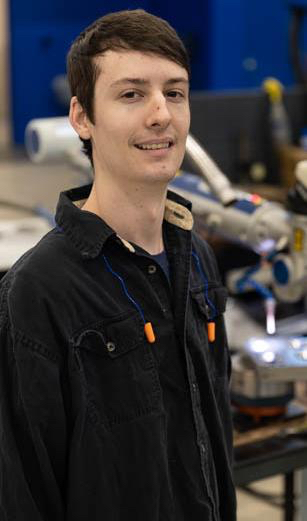 At United Tool and Mold, we believe good employees are a cornerstone of our company. The right person with the right training can build a career at UTM. So we offer three apprenticeship programs to help create the workforce that will take our company well into the future.
All three of our apprenticeship programs are accredited by the United States Department of Labor.
Adult Apprenticeships
We offer two adult apprenticeship programs: CNC Programmer/Operator and Tool Repairman. Each of these is a four-year commitment, combining at least 682 educational hours with 7,650 on-the-job training (OJT) hours. UTM works with local technical colleges to provide the education support. Our adult apprentices usually complete the program with an associate degree.
Student Apprenticeship
The UTM School-to-Registered-Apprenticeship (STRA) program involves high school junior and senior students. Hired after their junior year of high school, STRA students work during the summer following their junior year of high school, may also co-op during their senior year. The STRA program is a two-year commitment with 312 related education hours (taught at the student's career center) and 2,000 OJT hours.
Aging Workforce
The American workforce ages every day. The only way UTM can meet the growing demands of our customers is by hiring and training the right people. If you'd like to join our apprentice team, we encourage you to apply.
Program Information
Click below for:
If you have questions or require additional information, please complete our Contact Form.