Industry Leader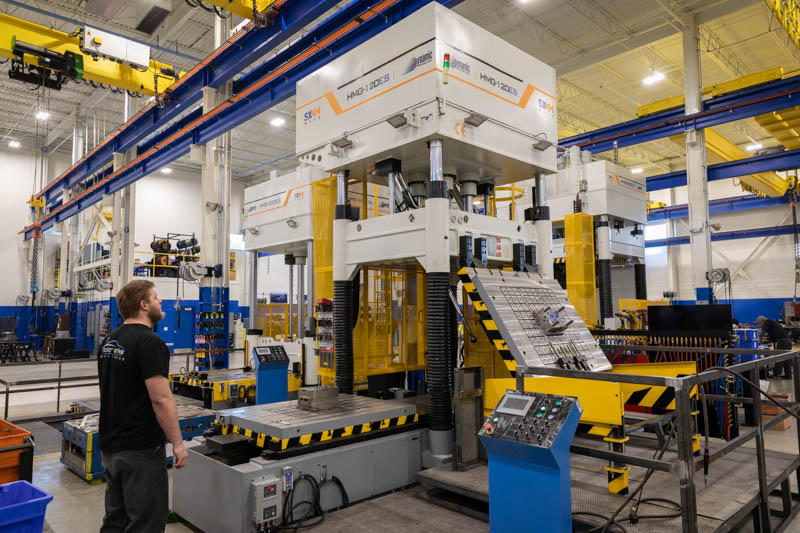 At United Tool and Mold, no job is too big or too small. With a maximum crane capacity of 55 metric tons, we can handle even the largest tooling.
The capacity of two separate facilities, our quick-turnaround mentality, and our "Rhino Charge" attitude is what has allowed UTM to stay at the forefront of the mold and tooling repair industry.
We've grown considerably since 1995, but our core objective remains the same: Keeping the Plastics Industry Running!
---
Global Reach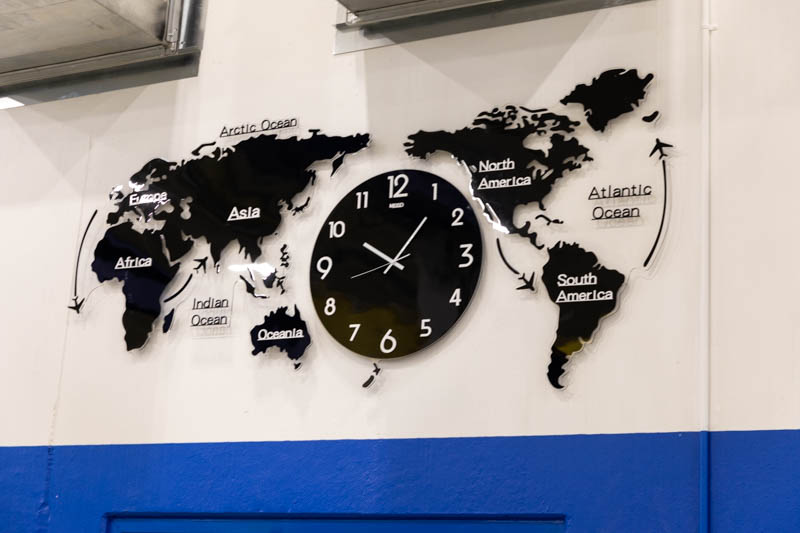 Serving Customers Around the World
To provide our customers with economical new-tooling options from both domestic and international sources, UTM purchased Jungwoo-USA in 2010. These multiple options have expanded our customer base across the Southeast and beyond.
Companies that wish to thrive in today's markets must think globally. That is why UTM is driven to work with all customers, global and domestic. Whether working with a global tooling provider to serve a U.S. customer, or managing tool builds from global suppliers, we will always meet or exceed our customers' expectations.
We work with many global tooling suppliers to not only service and repair their molds at U.S. production facilities. We also provide start-up and production support for project launch phases.
At United Tool and Mold, we work with both the OEM and mold builder to ensure that tools are ready to run when they hit the customer's door. Also, we work with global suppliers to provide support and engineering changes on tools still under warranty.
---
COMMUNITY PARTNERS
United Tool and Mold recognizes that the growth of our company is directly attributable to the support we receive from our employees, their families, and the community. That is why UTM feels strongly about giving back to local and national charities that support the same moral and ethical positions as UTM.
Whether through time or money, UTM invests in activities that give back. Such as STEM programs, mentoring with local career centers, and sponsoring school and civic events.
For a sampling of the community partners and events that UTM supports, click on our partner links below or visit us on Facebook.
---
United Tool and Mold's History

Established in 1995, United Tool and Mold Inc. is a leading provider of engineering changes and repair services for the plastic injection and blow molding industries. Founded on the principles of "Keeping the Plastics Industry Running," UTM is a one-stop shop for all mold-servicing needs.
When our first plant opened in Easley, South Carolina, we were focused on new tool builds. We also dabbled with engineering changes and repairs, to keep the shop floor busy, but tool building was the main objective.
Five years later, we changed the structure of our business to be more of a provider of engineering changes and repairs to the local plastics industry in upstate South Carolina. This change increased our flexibility and allowed us to take on all emergencies that our customers could throw at us.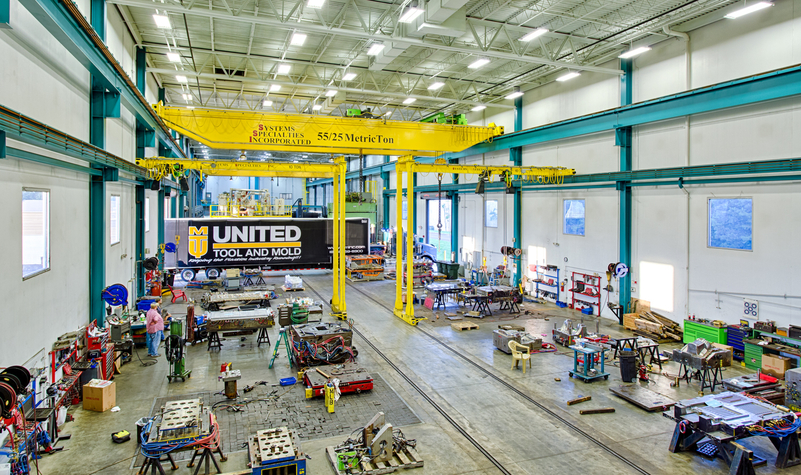 2008 – United Tool and Mold Duncan, South Carolina Facility
2004 – United Tool and Mold Duncan, South Carolina Facility. We stepped up into the large tooling market with the addition of our Duncan, South Carolina facility. The Duncan facility allowed us to increase not only the capacity of our service, but also the size of the molds that we were able to work on. With the ability to handle up to 125,000 lbs, Duncan has allowed us to separate ourselves from other shops in the size range of tooling that our company can work on.
In 2008, we expanded once again to include a small facility in Rainbow City, Alabama. Three years later, we had outgrown that space and moved up the road. Our Alabama facility can accommodate tools weighing up to 60,000 pounds and serves the US Highway 20 corridor -- from Atlanta to Mississippi -- and surrounding areas.
In 2019, we consolidated our Easley and Duncan, South Carolina facilities into a new 60,000 square foot facility in liberty, SC that allows us to better serve our customers.
2019 - United Tool and Mold Headquarters
2019 – United Tool and Mold Headquarters