LASER WELDING SERVICES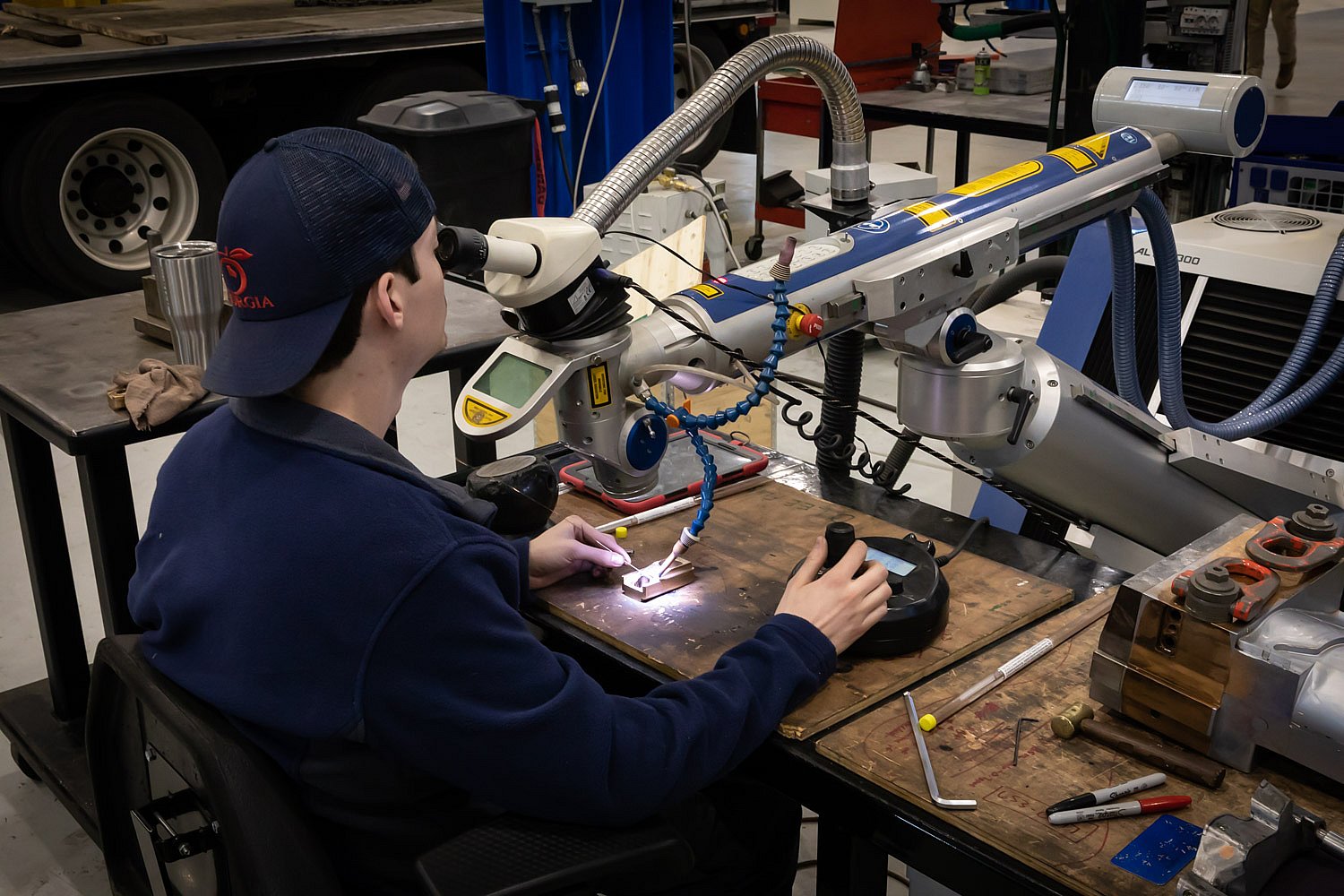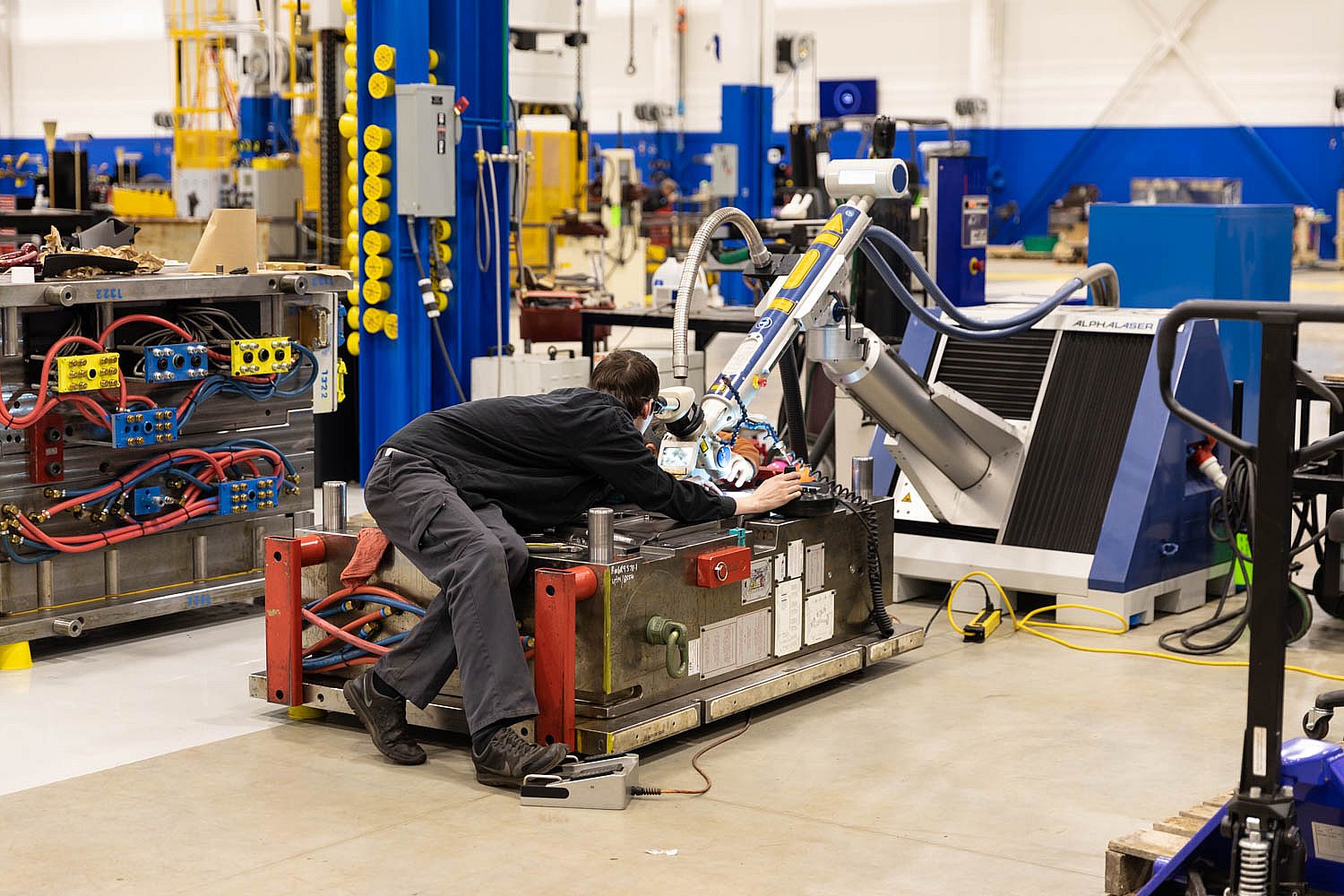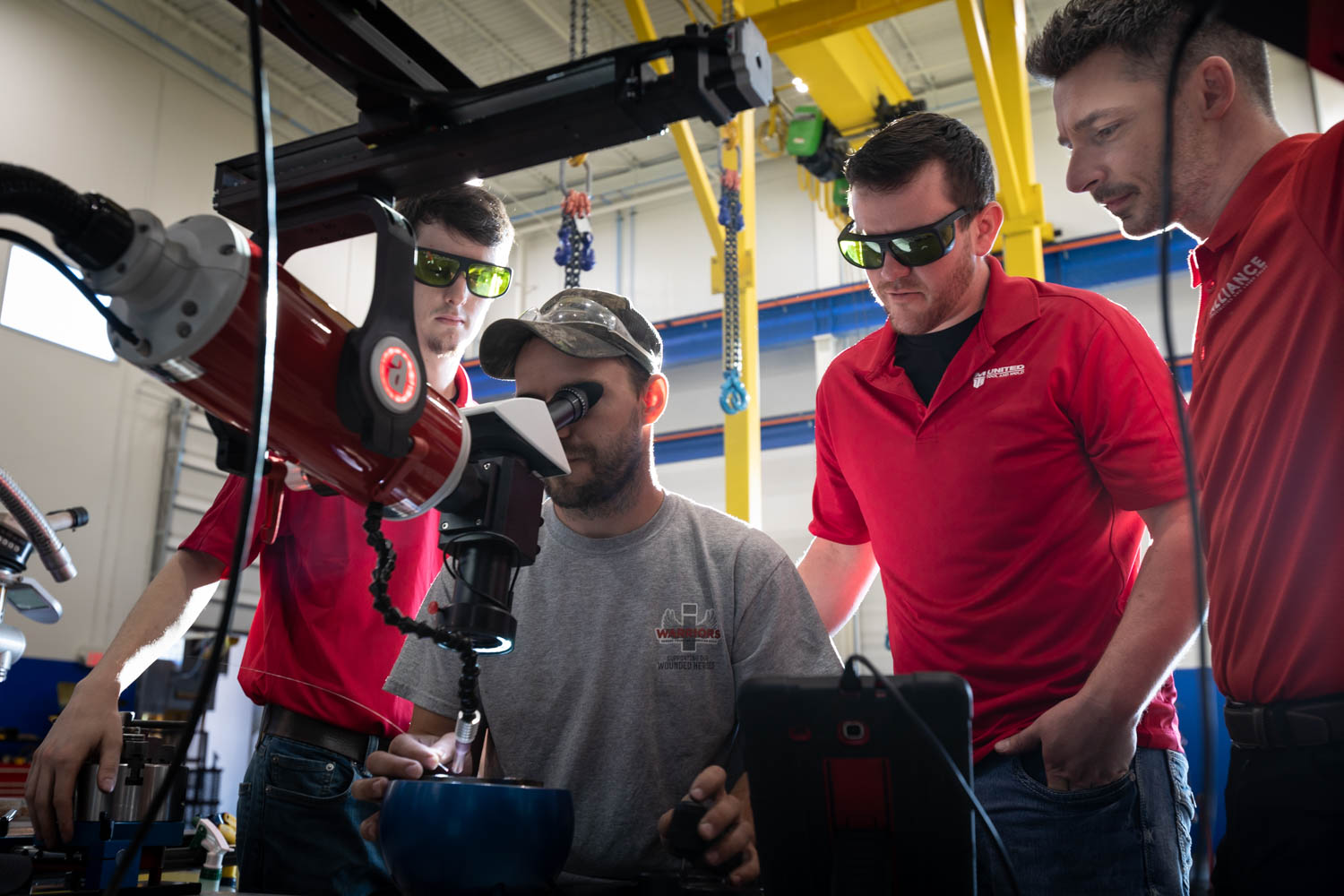 Our laser welding equipment and ingenuity have made United Tool and Mold the leading facility for repairs.
Repairs and Maintenance in our Shop

Repairs are Fast and Precise
The precision of the laser weld often eliminates the need for additional machining and heat treating. Welds are virtually undetectable.
Other benefits of our laser welding system include:
Ability to weld dissimilar metals, "unweldable" alloys and materials of different types and thicknesses
Pinpoint accuracy and precise energy input
Ability to weld complex geometries
Contact-free, force-free processing
Faster welding speed
Less time needed for rework
Quality control and documentation of the process data
Metal Analyzer
We verify your material before welding, to ensure we match the welding rod to the mold or insert materials. Over the years, we've seen many cases where the mold or insert material was not really what was marked. Our XRF (X-ray Flourescence) Analyzer quickly tests the exact metal composition to ensure best results.
No Heat-affected Zone
Not only is our laser welding system high precision, but there's virtually no heat-affected zone. When used with our metal analyzer, there's little to no discoloration of the weld and surrounding base material – perfect for high-polish and textured areas.
Service When You Need It
At United Tool and Mold, no job is too big or too small. Our "Rhino Charge Attitude" is your guarantee you'll get precisely what you want -- nothing less -- and at a competitive price.
Give us a call today!